Service for ANY event!
Sarasota Party Bus services are ideal for any event. From elegant weddings to wild parties to nights on the town and more, our party buses have every amenity that you might possibly need to celebrate any type of event. Our beautiful party buses accommodate anywhere from 15 to 42 passengers and offer a wide range of features and amenities making them great for all occasions. No matter what your event, you will love sitting down on our cozy wrap around leather seating. When you choose Sarasota Party Bus you're getting one of the best buses in the state and we guarantee amazing service from our phenomenal chauffeurs. And we promise you that we will always be on time and our drivers are always appropriately dressed.
There is a reason that our vehicles are also referred to a party on wheels. You don't have to wait until you get to the bar or club to enjoy a drink or to try out some dance moves. You can get the party started the minute you leave the house with one of our party buses. Our buses offer a night-club feel with great concert quality sound systems, hardwood floors (great for dancing!), dance poles, bar areas and colorful LED lights. And when you travel on a party bus you don't have to worry about parking, traffic, designated drivers or any of the usual problems that arise on a big night out. You'll simply love travelling and partying non-stop with all of your friends.
A lot of people ask us about what kind of event a party bus is best for. To be honest, we have never heard about an event that one of our party buses can't service and, in turn, take the event into the stratosphere. Of course there is the normal events that most people expect like weddings, bachelor and bachelorette parties, birthday parties, and corporate functions. But we have found that our party buses are also very well suited to service events like concerts, wedding showers and tours of wineries. If budget is an issue, no problem. Just give us a call and we will talk to you about the possibilities. Quite often, if you split the cost with your group you will be amazed at how reasonable one of our party buses can be. There is one thing though that we want to know about our business. You will never regret having the time of your life and that is exactly what you will experience when you find yourself in one of our amazing vehicles.
Weddings
Bachelor Parties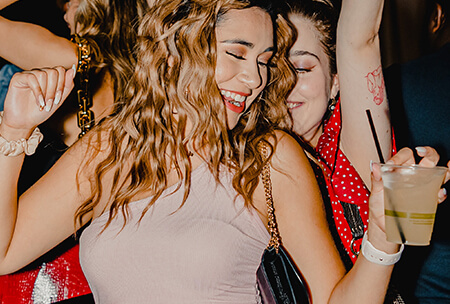 Bachelorette Parties
Bar Hopping
Concerts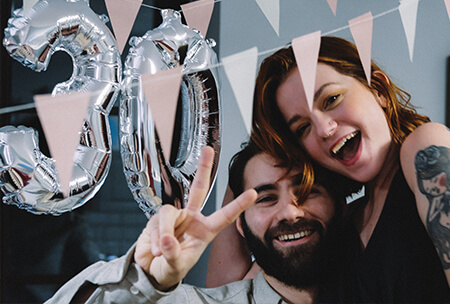 Birthday Parties
Wine tours
Night on the town
We service all of the events listed above in addition to festivals, sporting events, tailgating, dances, retirement parties, corporate events, fund raisers, and any other you can think of! Call us to book your reservation for absolutely anything you have planned. Our friendly and knowledgeable customer service agents are available 24/7 and will be more to than happy to talk about all things party bus with you. Contact us today because our service is tremendously popular.